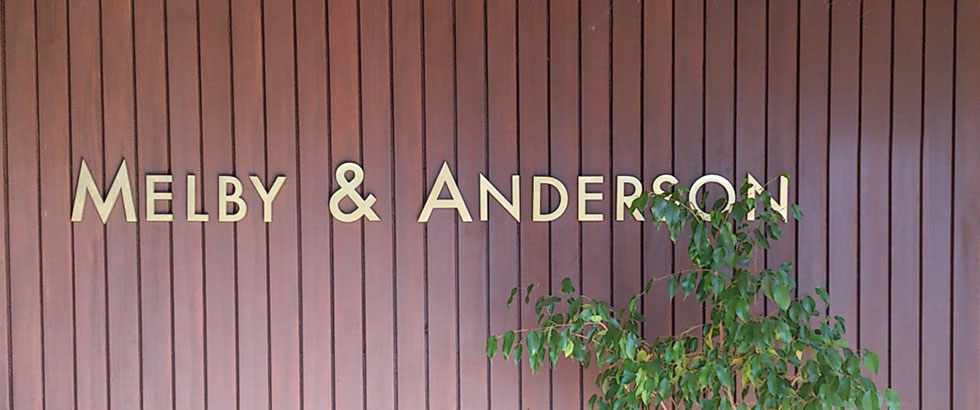 About
The law firm of Melby & Anderson was founded in 1927.
It all started when two young graduates of the University of Southern California Law School, Aubrey Irwin and Clency Hasbrouck, opened offices in Glendale for the general practice of law. In 1948, Henry Melby joined Aubrey Irwin; and in 1964 they were joined by Jarrett S. Anderson. continuing the roots of Melby & Anderson to the present day, a period of more than 85 years.
From the beginning, the philosophy of the law firm has been to provide competent and thorough legal services including probate, trust, estate planning, business and real estate services.. At the same time, we strive to maintain close, personal relationships with our clients. This has been accomplished by the lawyers in the firm concentrating in particular areas of the law, thus providing the client with a lawyer with increased experience in the area of legal service required by the client. At the same time, the firm is small enough in number to create and maintain a personal service relationship between the lawyer and the client.
Our firm takes great pride in our prompt and personal service. We are also guided by a set of core values that help us determine our day-to-day policies and practices. One of these core values is a dedication to clarity when it comes to fees and our fee quote. It is important to us that our fees are communicated appropriately, and so far as possible, we estimate the total fee obligation for the client based on the nature and complexity of the legal services undertaken.